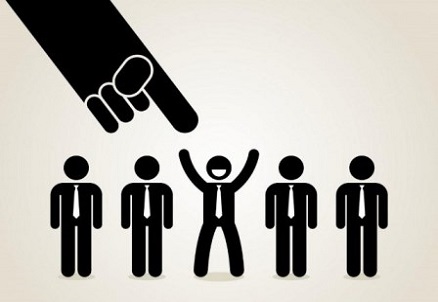 "We Work Together, Grow Together"
---
CHHAYA HR Consultancy Pvt. Ltd. is a Mumbai based headhunting, Manpower recruitment firm and specialist in providing HR Consultancy Service, BFSI Sector Jobs, Permanent Staffing and Temporary Staffing.
LEARN MORE
CHHAYA HR Core Features
---
Placement Services
We are one of the reliable Placement Consultants in Mumbai and offer the best Services to both the recruiting companies as well as the candidates.We have a team of experienced employees who analyze the skills and talent of the candidates.
Staffing Solutions
We provide Temporary and Permanent Staffing solutions in shortest time. With an efficient staff, various processes of an organization run smoothly and this in turn helps in increasing the overall productivity of the company.
Human Resource Services
We work hard and make efforts in organizational development and help in the management of an organization. We are engaged in the coordination of employment and recruitment activities to ensure that the best candidates are chosen.
Business Outsourcing
We help our clients in headhunting, manpower recruitment and E-Governance outsourcing. Our well experienced teams cover various sectors and helps clients to cut the cost by outsourcing jobs contracts.
Manpower Recruitment
We provide highly reliable Manpower Recruitment services in different segment of the market. We help our clients in providing complete manpower solutions.
Executive Search
We have maintained a well organized database of working and non-working executives. Services provided by us are highly appreciated by the clients.
Testimonials
---
We have been extremely pleased by the team of chhaya hr consultancy and found them to be very professional and helpful. The team is very flexible and responsive, thereby making the overall experience notably different. The response by them to our requirements was very fast. Thank you, for your efforts & smart work. We will continue to use them to expand our team

SocialTitli Marketing Pvt Ltd
It has been an honour collaborating with the team of CHHAYA HR, They are knowledgeable in a variety of areas and are always willing to assist as needed. I was impressed with the level of client service I received. The quality of the Human Resource solutions delivered was excellent and made our organization compliant and completely met our needs. I would highly recommend CHHAYA HR to anyone looking for Human Resource support.

K P Associates
Is an experienced HR Professional who bring integrity and a sense of business strategy when addressing the HR aspects of the business. The entire team is very creative and committed to delivering tangible results to the clients.
Therefore, we would like to recommend and mark as one of the most distinguished and best qualified in the field of HR.

HI-Tech Enterprises