" Your growth and development is the highest calling of our company "
---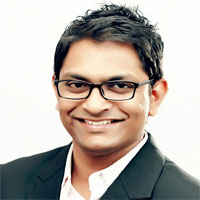 Who We Are & What We Do
CHHAYA HR Consultancy Pvt. Ltd. provides employers with human capital solutions that result in measurably improved employee and organizational performance while minimizing employment practice risk. Mr. Damodar Bajirao Chavan -Managing Director has 11 years of vast experience in this domain, with his expertise and in-depth knowledge has assisted many organizations with suitable and reliable candidates.
At CHHAYA HR our prime role is to assist the client to identify needs, develop an action plan and facilitate change to enhance the success of your organization. Our management, human resource, and training services are designed to improve productivity, efficiency, communication and employee morale.
What's our speciality?
We are backed by a team of experienced consultants who have rich experience in the segment such as Data entry job contracts, E Govt. Project, Payroll Services & Tax Administration, and Recruitment.
Why only CHHAYA HR Consultancy Pvt. Ltd.?
We are sure that we will become your preferred partner, which in return will save your administration time, reducing substantial cost, improving quality and efficiency. In this time of competition we help our clients in concentrating in their core business issues as our experienced staff handles all sorts of employee matters and non-core business activities.